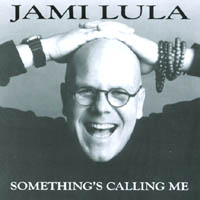 This is Jami's first solo record released in April of 2002 just a couple weeks prior to the birth of his son William. It's an album of soulful music in a fairly stripped down and minimalist production. Additional Players on the record are Ben Dowling-piano, David Neal-acoustic guitar, Jeffrey Dean-bass, Cameron Stone-cello, Martin Lund-accordion and Rob Whitesides Woo-string arrangement on Love Me. This record was produced by Ben Dowling @ Visionsound Studios, Cover Photo by Carl Studna, Cover Design by Scotty Meehan
You may hear and purchase the CD by visiting this site's Store link at the top of this page.
Click on song name to read lyrics, etc.